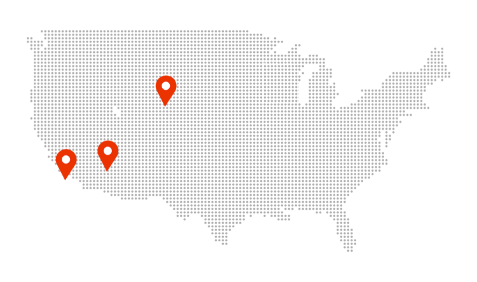 Located in 3 cities across the US
You can find our offices in California, Arizona and Colorado. Scroll down to learn more about each of the amazing cities in which we're located.
WELCOME TO THE VALLEY OF THE SUN
Phoenix
It may be hot in Phoenix, but Zovio team members keep it cool at our new state of the art facility! Phoenix has over two hundred golf courses, is home to four major sports team, and is the sixth largest city in the United States.
WELCOME TO AMERICA'S FINEST CITY
San Diego
With miles of ocean coastline, San Diego has a year-round forecast of 70 degrees and sunny! Zovio's corporate office features a start-up casual atmosphere that is home to our team members. This location offers a balanced mix of offices, shopping, and restaurants with easy access to all highways.
WELCOME TO THE MILE HIGH CITY
Denver
We aim to reach new heights in support of learners and institutions at our Denver office. Our Zovio team members collaborate on the 16th Street Mall in the heart of Denver.